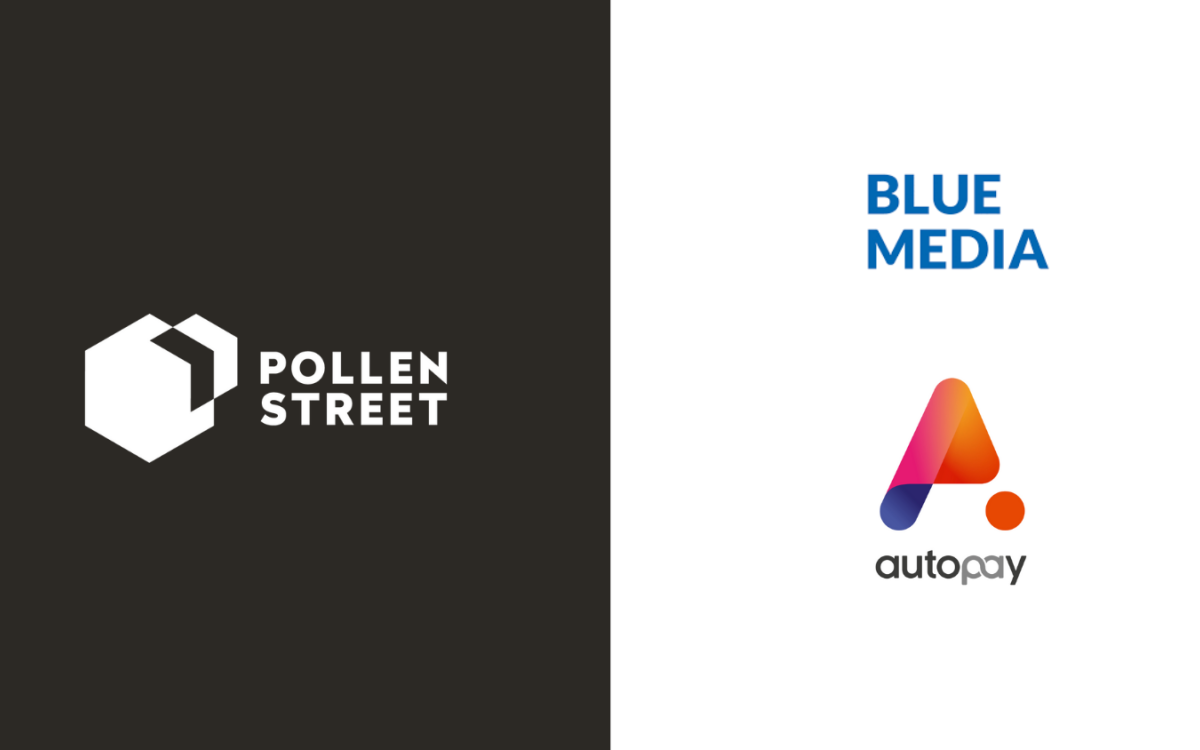 Blue Media and Pollen Street Announce Strategic Growth Investment
Pollen Street Capital announces strategic growth investment in Blue Media
Blue Media S.A., a leading online payments provider in Poland, is delighted to announce a new partnership with Pollen Street Capital, a leading independent, alternative investment management company focused on the financial and business services sectors. As part of this transaction, Pollen Street will make a strategic growth investment in Blue Media to help accelerate its expansion plans in the payments sector in Europe.
Blue Media is a pioneer in the payments space in Poland, offering a range of payments and payments-related services to businesses and consumers via the Blue Media and Autopay brands. This year the business expects to process over €6bn of payments, with over 33,000 active eCommerce merchants and is approaching 1 million users of the Autopay app.  The company is looking to accelerate its recent rapid growth in eCommerce and Mobility payments, and will leverage both Pollen Street's capital and sector expertise to create a market-leading European online payments business.
Founders Andrzej Anton and Konrad Kucharski commented: "We are delighted to partner with Pollen Street, who are a highly-regarded investor with a strong track record of helping their portfolio companies achieve rapid growth. We have worked closely with the team during this process, and believe we have a strong shared vision as to how we can capitalise on the huge opportunities for online payments in the CEE region and beyond, and look forward to delivering on our ambitious plans."
Lindsey McMurray, Managing Partner of Pollen Street said: "We have been truly impressed by what Andrzej and Konrad have been able to achieve since launching Blue Media, and with their exciting plans for the future. They and their team have created a highly enterprising and innovative business with a fantastic culture, and we share their enthusiasm for executing on the vast array of opportunities in front of the group."
The transaction is expected to close in H1 2022 subject to receiving regulatory approvals and clearing customary conditions. Blue Media were advised by PwC (Lead M&A) and Rymarz Zdort. Pollen Street were advised by EY and Clifford Chance.