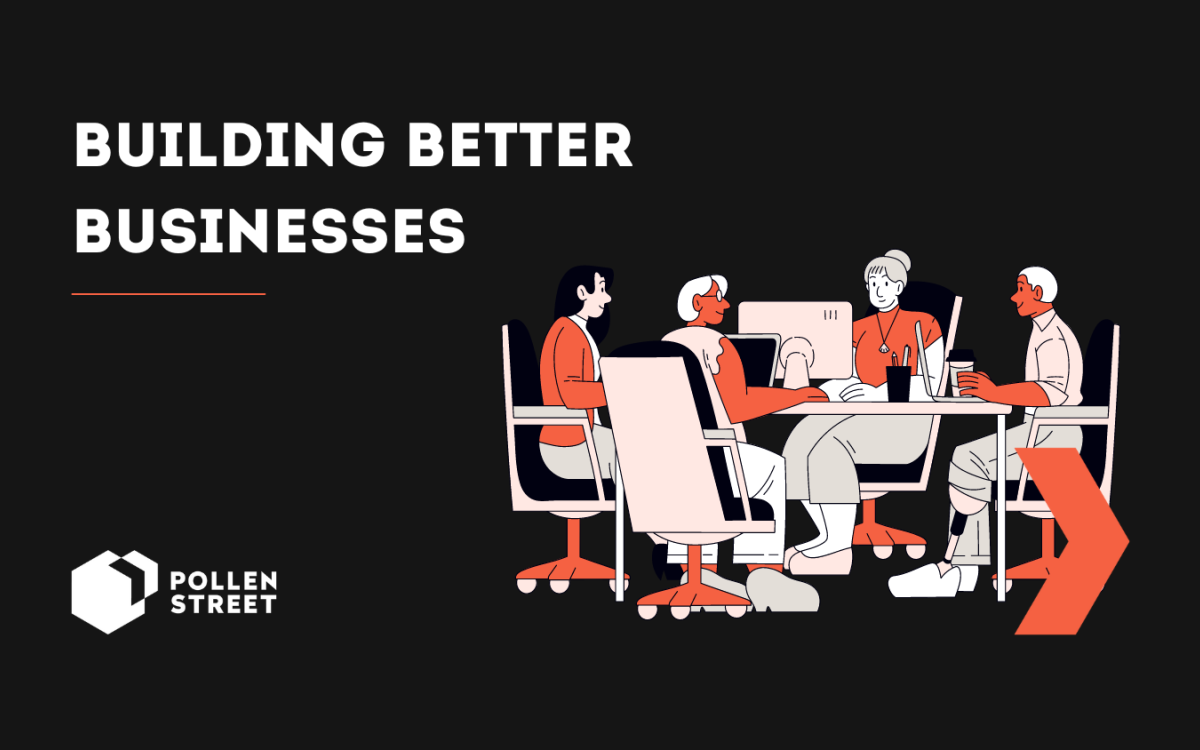 Building better businesses: the power of operational excellence and governance in creating safer and more sustainable organisations
At Pollen Street, the end goal of our work with portfolio companies is to build better, more sustainable businesses. We achieve this through a strategic blend of product and tech innovation, digital transformation, operational excellence and best in class governance and transparency.
In our latest ESG report we spotlighted the ways in which our work with portfolio companies to ensure strong governance, efficient business practices and digital transformation builds better, more sustainable businesses.
We work with portfolio companies looking to unlock the potential of their underlying business proposition by fostering growth or improvement in the areas laid out above. It's no surprise these initiatives can enhance productivity and profitability, but they have an equally significant contribution to improving the long-term success, safety and sustainability of businesses.
As a purpose-led and high performing asset manager, these wider impacts are central to our work, and we have identified key areas wherein pursuing operational excellence is enhancing social responsibility and sustainability while driving value creation.
Strong governance for safer, better businesses
Best in class governance is the foundation for creating a better business — one that is more transparent, safer in its operations and more sustainable for the long-term. As a Private Equity investor our role in governance can be significant, particularly in establishing the role and culture of the Board and its associated committee structures. For example appointing the right people as Non-Executive Directors. Introducing the right people into these roles can bring new, creative contributions to the board thanks to their independent oversight, providing constructive challenge to the executive directors.
In practice, the key driver of this oversight and strong governance — that we often support as investors — is ensuring the firm has robust committee structures for feedback and decision-making, with meaningful representation by independent directors. It's these committees that will keep businesses accountable and ultimately set the tone for more sustainability and resilience.
Corporate governance is a fundamental and will only become more important in a more volatile macro environment, as it shapes how companies are run and how effectively they respond to challenges. The businesses we work with are no different, and we aim to make sure that strong governance goes hand-in-hand with a robust risk management and reporting framework, to ensure safety and sustainability are understood and incorporated into business practices. Through these changes we can build stronger businesses that are better equipped for future growth.
Waste reduction through process optimisation
Pollen Street uses transformation programmes to help businesses optimise their processes, especially using digitisation and other tools to improve ways of working and service delivery. Through digitised workflows, businesses can streamline their operations, automate many manual tasks and eliminate unnecessary administration, as well as ensuring better customer outcomes and experiences
A primary outcome of this transformation is waste reduction, as less staff time is wasted, material waste is minimised and new efficiencies are found both in terms of financial efficiency and reduced energy consumption. All of this creates a more streamlined business, in the process becoming more agile and sustainable for the future.
Using data to strengthen governance, compliance, and security
An important element of digitalisation is often establishing more efficient uses of data, to make sure a business is empowered by data-driven decision making. This of course applies to governance, enhancing structures, and driving transparency.
For compliance this approach can mean making better use of digital solutions to conduct risk assessments, monitor compliance adherence and automate emerging risk escalations. Along the way, compliance processes can be improved, simplified and made less costly, with human capital freed up to forecast risks or address major issues.
Similarly for cybersecurity and data protection, a structured approach to improving business practices alongside digital transformation can enable more efficient security audits and robust cybersecurity frameworks. Ultimately, transformation along these lines can deliver a more secure digital infrastructure that builds a better business ecosystem, one defined by trust within the business and among its external stakeholders.
Understanding sustainable value creation and social responsibility
Pollen Street's approach combines all these convergent elements to enable businesses to create long-term value while fulfilling their social and environmental responsibilities. We are looking to build businesses that last, taking them to the next stage of their growth while setting them up for future success. By integrating sustainability into their core strategies, businesses can align their operations with broader societal goals such as reducing carbon emissions, conserving resources, and promoting social equity which embeds a culture of long-term thinking and drives long-term results.
Better digital and business processes through strategic allocation of resources, can empower organisations to measure and optimize their environmental impact, track supply chain sustainability, and enhance responsible practices. As with any transformation this needs to be driven by culture. At Pollen Street our approach is all about taking businesses to the next level, the next stage of their growth. Instilling a culture of continuous improvement and making sure that people at all levels of the business are pulling towards a shared goal is key for stable growth that is sustainable for the long term.
There are practical benefits to these transformations but most important is the long-term impact of aligning strategic goals and process improvements with ESG objectives. In taking this approach to value creation, Pollen Street is helping to build better businesses for the future.
Read more about how Pollen Street aims to build better businesses and the positive impact across our portfolio in our latest ESG report.