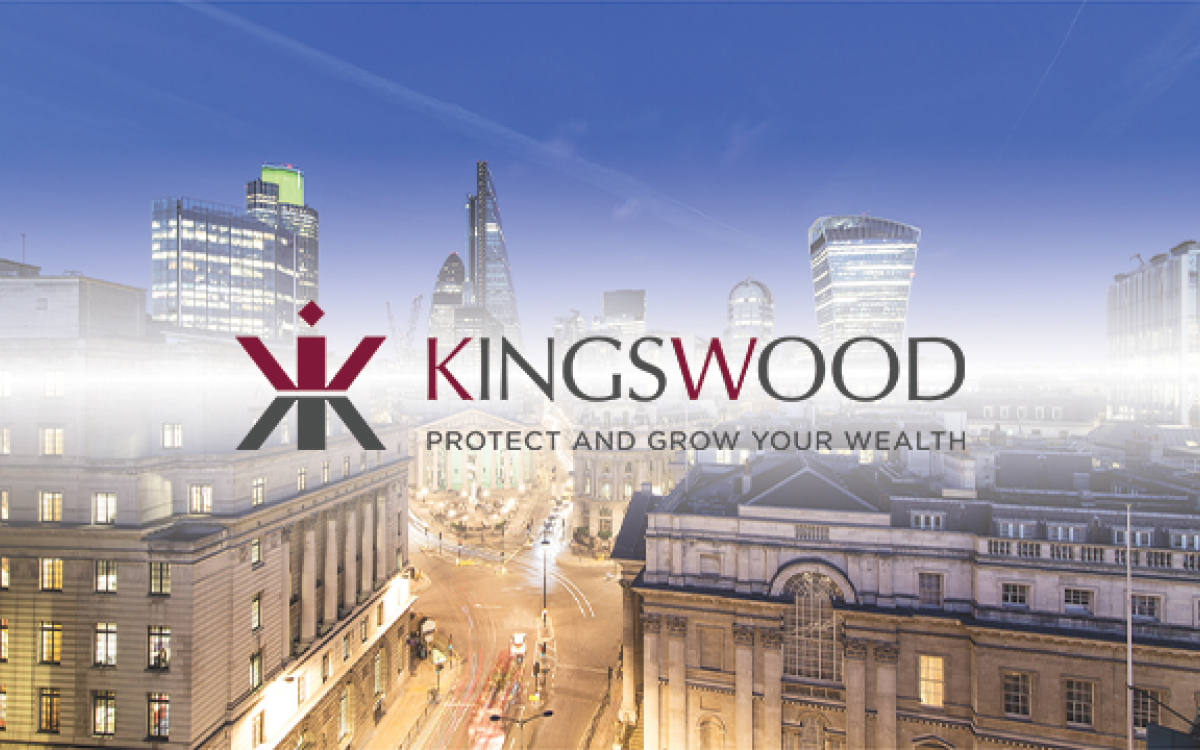 Kingswood completes acquisition of Sterling Trust
Kingswood Holdings Limited ("Kingswood") the integrated wealth and investment management group has completed the acquisition of Sterling Trust Financial Consulting Limited ("Sterling Trust") for total consideration of £17.75m.
Sterling Trust is a high-quality regional UK wealth management business with c.£1.2bn in assets under management and expected to deliver £2.5m of EBITDA per annum. This represents Kingswood's fifth acquisition in its wealth management consolidation strategy and the third to be funded by Pollen Street Capital ("PSC"). PSC initially invested in Kingswood in September 2019 funding the acquisition of UK wealth manager, WFI Financial. Since that time Kingswood has continued to develop both organically and through acquisition.
Alongside its inorganic strategy, Kingswood has remained focused on its core platform, creating a highly scalable base from which to bolt-on acquisitions and quickly recognise synergies – both revenue and cost. Key highlights of the progress made include:
Enhanced and repositioned the wealth management proposition with the customer at the core – taking away dependence on single advisers, ensuring the customers relationship is with Kingswood;
Built out the top management with the hiring of a new industry specific Chief Risk Officer and a Chief Operating Officer;
Attracted industry leading non-executive directors to the Board through Rob Suss (ex. Goldman Sachs) and David Hudd (formally Hogan Lovells);
Developed IT infrastructure, utilising industry leading platforms across both the wealth management and investment management;
Creation of a specific ESG fund offering as part of the fixed income proposition; and
Appointed Peel Hunt as broker, the industry leading wealth management corporate advisor.
In coordination with the completion of Sterling Trust, Kingswood also released its annual results for the year to December 2019, please see attached the company's presentation and full accounts. Operating EBITDA for the year to December 2019 was £0.7m, an increase of £2.3m over 2018 reflecting the strength of underlying business dynamics, offset by the significant investment in people and technology during the year. The table on page 12 of the presentation shows the contributions of the core business and the 2019 acquisitions against the expanded centralised cost reflecting the investment in advance of further acquisitions.
Kingswood has a strong, growing and high-quality pipeline of acquisition opportunities with businesses attracted by Kingswood's dynamic approach rather than a 'one size fits all' structure adopted by other consolidators.
This has led to Kingswood being able to attract high quality businesses, such as Sterling Trust, without having to compete on price. In addition, all acquisitions, including Sterling Trust, are subject to performance based deferred payments which provides additional downside protection.
Here are three reasons why Sterling Trust is an exciting step for Kingswood…
1. Sterling Trust is a leading regional wealth management business with significant scale
Sterling Trust is a transformative acquisition for Kingswood, doubling the size and profitability of the wealth management business, with the combined business having c.£4.8bn of asset under management and run rating c.£4m of EBITDA for 2020 (further detail included in the results presentation).
Significant opportunity also exists to migrate Sterling Trust's existing and new clients to Kingwood's extensive and growing range of managed investment solutions on its DFM platform, underpinning the value of a fully integrated wealth and investment management business.
2. Talented and experienced team with strong Founder fit who will lead the regional business
Sterling Trust was built over the last 20 years by the founder, Jeff Grantham, through organic growth and the diligent acquisition of strong, local financial planning businesses. Jeff has developed the business into a leading wealth management business in the North East of England. The business has a highly qualified and experienced team of 22 financial advisers supported by a dedicated technical, compliance and administration team across its six locations.
Jeff proved a strong cultural fit with the Kingswood ethos throughout the acquisition process and has committed long term to the Kingswood group. Alongside management of Sterling Trust, he has agreed to take an expanded strategic role, leading and developing the regional hub of Kingswood.
3. Fragmented market ripe for regional consolidation built around Sterling Trust 
The opportunity for consolidation in the UK wealth management sector remains extensive, with recent world events only re-enforcing structural changes in the market. Sterling offers a leading regional platform from which to build from, led by Jeff who will seek to leverage his industry experience and local knowledge to identify further opportunities.
This will help decentralise some of the acquisition sourcing and execution, freeing up core management to focus on the wider Group building the franchise and further accelerating the growth.