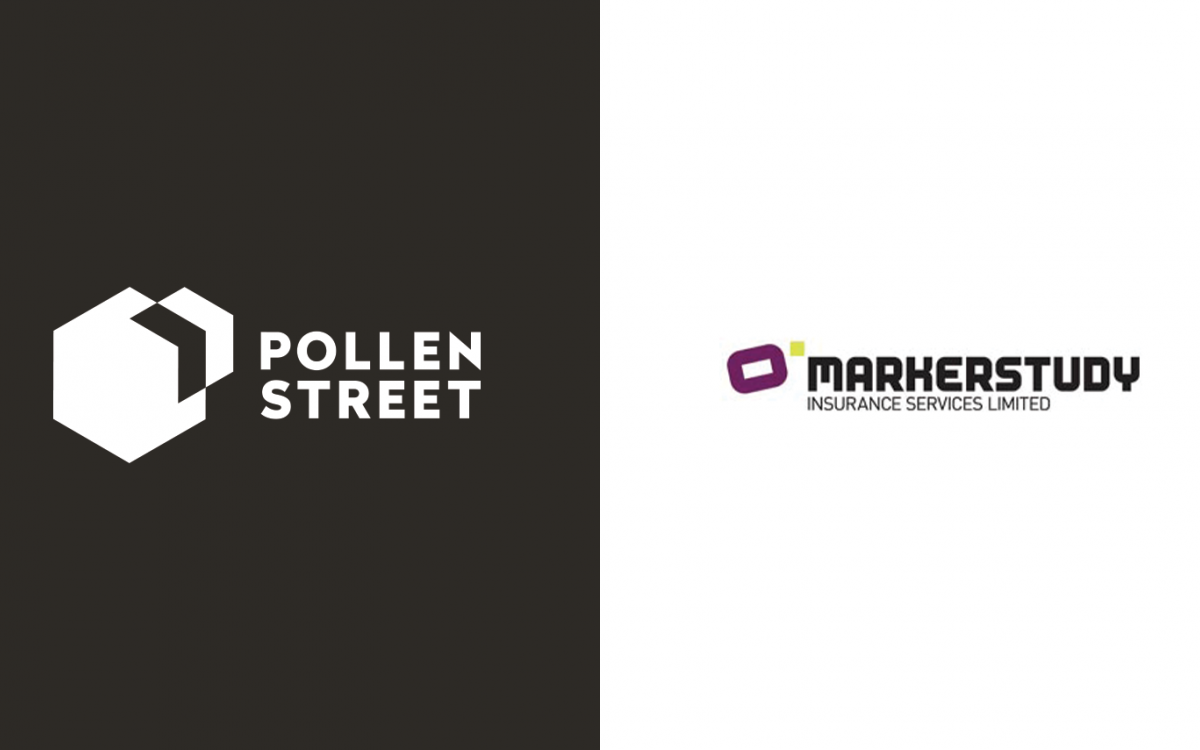 Pollen Street Capital and Qatar Insurance Corporation announce £200 million investment in Markerstudy Group, a leading UK insurance company
Pollen Street is pleased to announce investment in Markerstudy Group.
The transaction will see Pollen Street partner with the Markerstudy Group ("the Group") and make a substantial investment alongside the existing founder team. QIC will also participate in the transaction, underlining its commitment as a strategic partner to Markerstudy. 
The Group will use the investment to deliver an ambitious and sustainable growth programme through a combination of organic and acquisition-led expansion and build on its rapid development over the last 19 years, which culminated in the acquisition of the Co-op's insurance underwriting business in December.
Founded in 2001, Markerstudy is the fifth largest motor insurance provider in the UK, one of the largest privately owned insurance groups, and the largest Managing General Agent in the UK. With over 1.8 million policyholders, they are known for their investment in technology, underwriting expertise and sophisticated product development.
Speaking of the future, Kevin Spencer, Group CEO of Markerstudy said: "We have been working with the team at Pollen Street for over a year, during which time we have built a strong working relationship and a shared vision for our combined growth ambitions. This strategic partnership with Pollen Street and QIC is a powerful alliance and will facilitate our expansion as we move to the next exciting chapter in our evolution."
Michael England, Partner at Pollen Street, said: "We are delighted to welcome Kevin and the team to the Pollen Street fold, and are excited about the future together.  We have been impressed throughout our time working together with both their growth track record and their ambitions for the future. We focus our investments on opportunities where we can work with management teams to build leaders in European financial services, driving growth through a combination of the strongest customer propositions with data and technology led business models. Markerstudy fits squarely within this theme, marking our third investment in the insurance sector in the last three years and our second investment into Pollen Street IV."
Mike van der Straaten, CEO of QIC Global said: "Since we acquired Markerstudy's insurance carriers in 2018 we have built a hugely successful personal lines platform in partnership with Markerstudy.  We are thrilled to be invited to make this strategic investment, which underlines our commitment to the relationship and our position in the UK motor market. This remains a key strategic pillar for QIC Global. Kevin and the team have demonstrated a track record of robust underwriting and innovation and we are delighted to continue this relationship alongside the existing team and Pollen Street."
Find out more about Markerstudy here