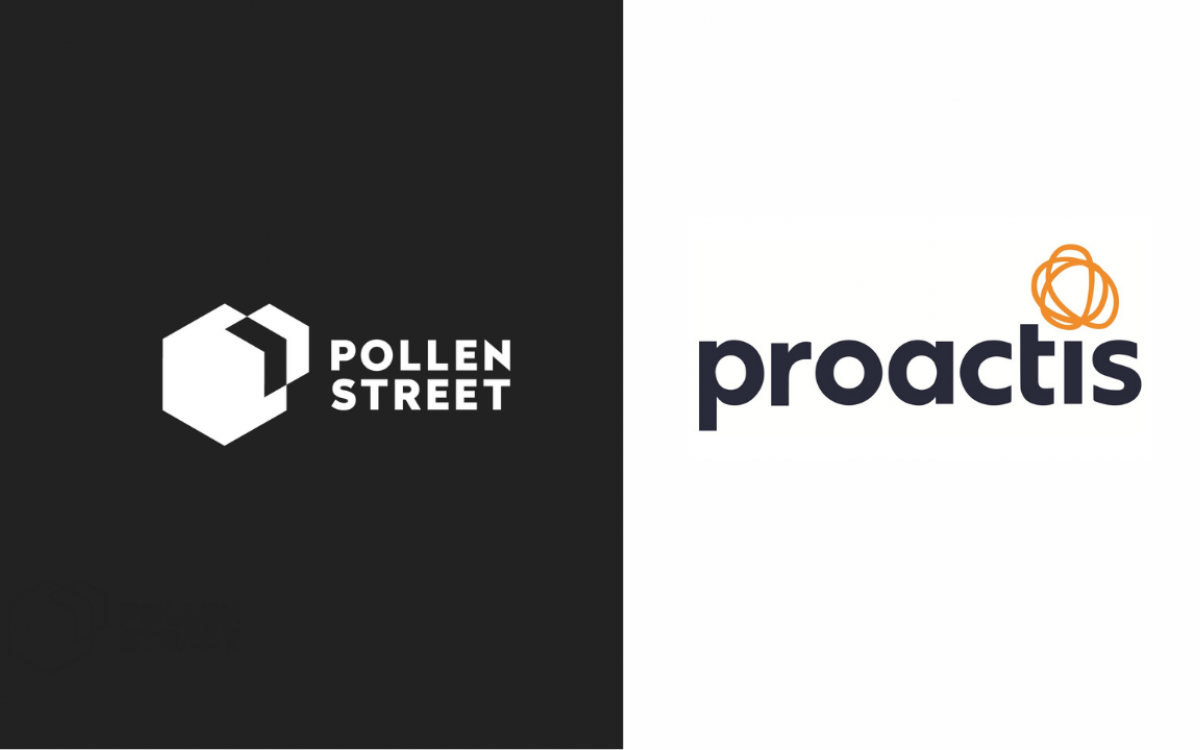 Pollen Street Capital and DBAY complete acquisition of Proactis
Pollen Street Capital and DBAY acquire Proactis, a business spend management ("BSM") software provider
Pollen Street Capital and DBAY Advisors Ltd are pleased to confirm that the previously-announced recommended offer for Proactis Holdings Plc ("Proactis, or the "Company") has been accepted by a majority of shareholders, and as a result the Company has now been acquired by Cafe Bidco Limited and will be de-listed from the AIM sub-market of the London Stock Exchange.
Proactis is a business spend management ("BSM") software provider operating in the United Kingdom, United States, France, Germany and the Netherlands. The business offers a complete range of source-to-pay capabilities deployed through its leading core BSM platform, enabling its clients to make their purchasing activities more effective through enabling digitalisation of trading interactions with suppliers, workflow management and process automation tools for their employees, and offering embedded finance capabilities. This helps its 1,000+ clients save money and create efficiency gains, whilst increasing compliance and reducing risk. Proactis has over 3 million users within its client base, managing over 2 million supplier relationships in over 100 countries through its platform.
Tim Sykes, CEO at Proactis said: "Having worked with both Pollen Street Capital and DBAY on our shared vision for long-term growth at Proactis we are thrilled to announce this acquisition. The strategic partnership with Pollen Street Capital and DBAY gives us access to their significant expertise in backing high-growth businesses as we move to the next exciting chapter in our growth."
David Dawson, Partner at Pollen Street Capital, commented: "We are delighted by the successful completion of the transaction. We believe Proactis is well-placed to deliver accelerated growth in an exciting and dynamic segment of the enterprise software market, and will benefit strongly from a return to private ownership with the support of growth-focused shareholders.  Pollen Street Capital has strong heritage in supporting companies with the potential to be market leaders in the financial and business services sectors, and we are excited by the opportunity to work with Proactis and its team in achieving its ambitious goals."
DBAY Investment Director David Morrison said: "We know the Proactis business well having been significant investors since July 2019, and are delighted to have the opportunity to partner with both the Proactis management team and Pollen Street Capital to accelerate Proactis's current strategy."
Proactis was advised by finnCap and Walker Morris. Pollen Street was advised by Houlihan Lokey, Slaughter and May, PwC, CIL Management Consultants, and Bearingpoint. DBAY was advised by Teneo, Addleshaw Goddard, and Armstrong Transaction Services.