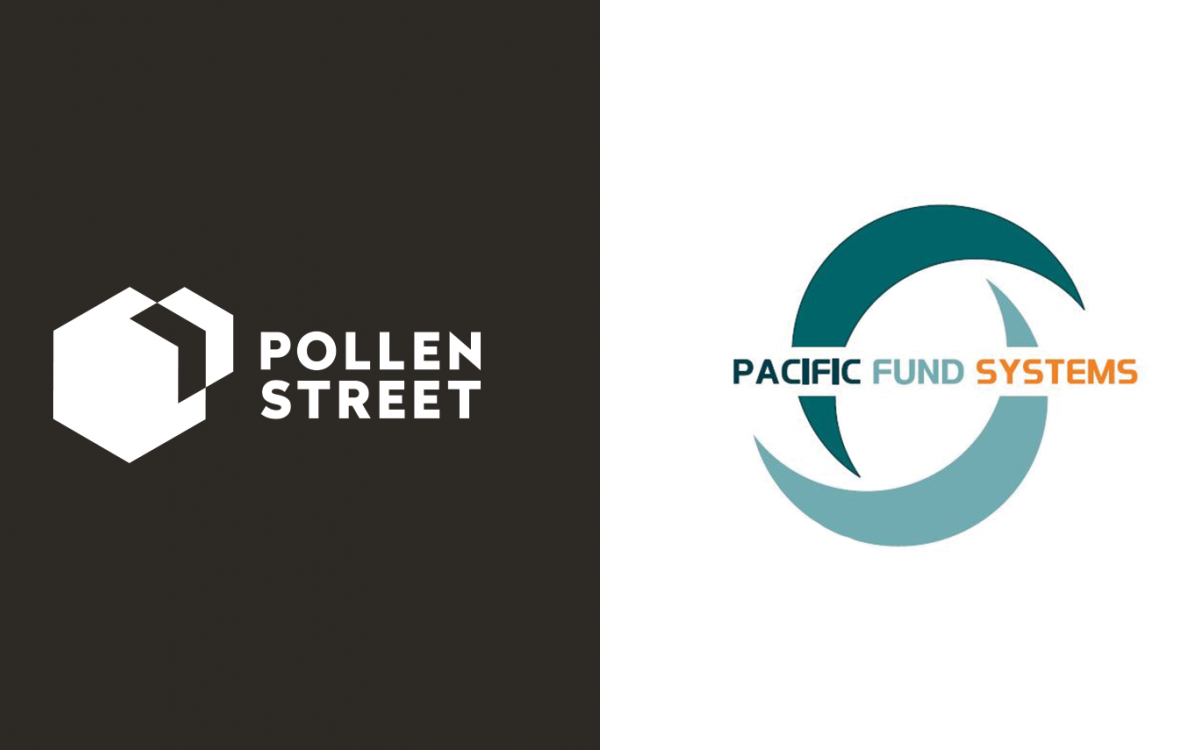 Pollen Street Invests in Pacific Fund Systems
We are pleased to announce the first PSC Fund IV investment in Pacific Fund Systems, a leading provider of fund administration software systems for third-party fund administrators
PFS's flagship system, PFS-PAXUS, holds a unique position in the marketplace, offering a single, end-to-end system across the full spectrum of fund administration disciplines, providing a NAV accounting, investor registration and reporting solution for all fund types from retail funds to complex alternative funds including hedge strategies and Private Equity structures.
Pollen Street will join the founding shareholders and work closely with management to support Pacific Fund Systems on its next phase of growth and strengthen its position as the go-to software provider for alternative investment and retail fund administrators.
Founded in 1999, PFS has grown to become an established player in the fund administration software development space, with a focus on hedge funds providing the company with a defensible market position. PFS's core addressable market are mid-sized and boutique third-party fund administrators serving alternative investment managers. PFS has outperformed the market in both growth and profitability in the recent past.
We believe the business has a diverse and stable customer base, and the business model benefits from a number of competitive advantages
PFS provides mission-critical software to the large and growing outsourced fund administration market. It is deeply integrated and therefore positioned to benefit from its clients' ongoing growth, both organic and through acquisitions;
PFS's core addressable market is large with robust drivers of continued high levels of outsourcing. While there is ongoing consolidation across the sector, this presents relatively low risk to PFS's installed base and is more than offset by overall trends to outsourcing, especially in the US;
As a smaller scale player focused on the provision of a single platform, the company has been able to optimise operational efficiencies whilst not compromising on the efficacy of the system; and
PFS-PAXUS is delivered to customers in an attractive commercial model that provides a solid base of recurring maintenance and support streams for each sale. Years of investment in the system leads to strong margins,  and a track record of growth with very low customer churn all leading to a robust financial profile. 
Trading performance through COVID has exceeded expectations, however, we remain committed to investing in new and improved capability both in terms of business development, especially in growth markets such as the US and in core system application improvements that will enable PFS to continue to respond to a dynamic and data hungry end market. 
Find out more about Pacific Fund Systems here