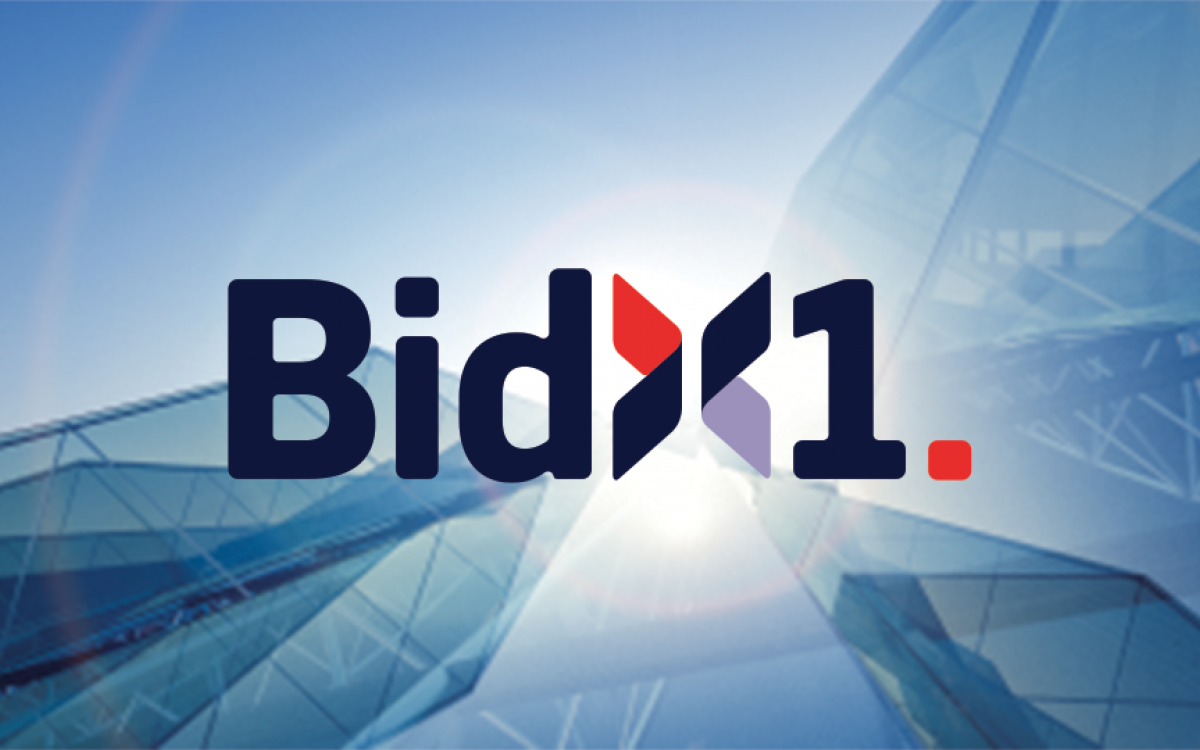 Foxtons & BidX1 announce strategic partnership
BidX1, Europe's leading digital property investment platform, and Foxtons, London's leading estate agency, have today announced a strategic partnership which will see BidX1 become Foxtons' exclusive auction partner.
The two firms initially joined forces in February when Foxtons began listing selected properties in London and the South East on BidX1's digital platform. Following the success of that early collaboration, with more than 40 joint sales and approximately €20m in total sales value, today's announcement marks the beginning of a longer-term partnership.
BidX1 are the market-leaders in online property transactions. The company currently operates across five markets – the UK, Ireland, South Africa, Spain and Cyprus – and has long championed an innovative approach to property transactions, combining established real estate expertise with proprietary technology.
Foxtons are passionate about using technology to streamline the sales and lettings process and provide the best possible service for their customers. With over 50 interconnected offices across London and the Home Counties, embracing technology to allow customers to make optimal use of their reach and services is a key part of their offering.
Stephen McCarthy, Founder & CEO at BidX1, commented: "We are delighted to be working with Foxtons, whose property expertise is combined with a strong track-record of innovation.
"The demand for a more modern, digital approach to property sales is growing exponentially, a trend which has been accelerated by the Covid-19 pandemic. We are the market-leaders in this space, having developed the most advanced property transaction platform in Europe.
"Our model has mitigated against risk for both vendors and investors because the full transactional process can take place digitally. The platform provides certainty in terms of deal execution, transparency throughout the entire process, and powerful real-time data to inform decision-making across the full sale cycle.
"Combine this with our platform's global investor audience, who are actively seeking cross-border investment opportunities, and it's clear that we are uniquely placed to complement the expertise and experience of market-leading firms like Foxtons.
"We are very pleased to have partnered with Foxtons, who have always been early adopters of technology, to offer properties in London and the Home Counties via our digital platform. We would welcome the opportunity to build relationships with market-leading real estate agencies in other parts of the UK."
BidX1 already has a strong network of partnerships across its other markets, most notably with property giant Pam Golding Properties in South Africa. PGP boasts a network of 2,000 agents working in over 300 offices across the continent, completing approximately 10,000 transactions annually.
John Ennis, Managing Director – New Homes & Central London, Foxtons, added: "Providing an exceptional level of service for all our customers is at the core of what we do at Foxtons. We're passionate about helping buyers, sellers, tenants and landlords navigate the UK's toughest property market, so we are keen to support anything that makes that process easier.
We wanted to partner with a company who shared our value of using technology to serve customers better, and who would be able to offer our buyers and sellers a viable alternative to private treaty sales. We're pleased to have seen many successful sales through our partnership with BidX1 to date, and we look forward to working with them going forward."
About Foxtons
Foxtons is proud to be London's leading estate agency, with over a thousand highly motivated professionals working across over 50 interconnected branches. Since 1981, our success has been underpinned by our ability to leverage our core strengths: our size, our coverage, our committed and expert teams, and our best-in-class technology to deliver exceptional service and consistently great results for our customers. 
About BidX1
BidX1 are market-leaders in the digitalisation of property transactions, allowing buyers and sellers across the globe to complete transactions online in the most efficient and transparent manner.
BidX1 currently operates in the UK, Ireland, South Africa, Spain and Cyprus and has sold over 10,000 properties to date, raising more than £1.7bn. In 2019 alone, almost 25,000 bids were placed across the platform, ranging from Ireland to the US, Australia, Norway, Singapore and New Zealand.
The BidX1 platform facilitates end-to-end digital transactions. This means that potential investors can access all of the legal documents online, view properties virtually using video walk-throughs or drone footage, submit deposits and place bids through the platform.