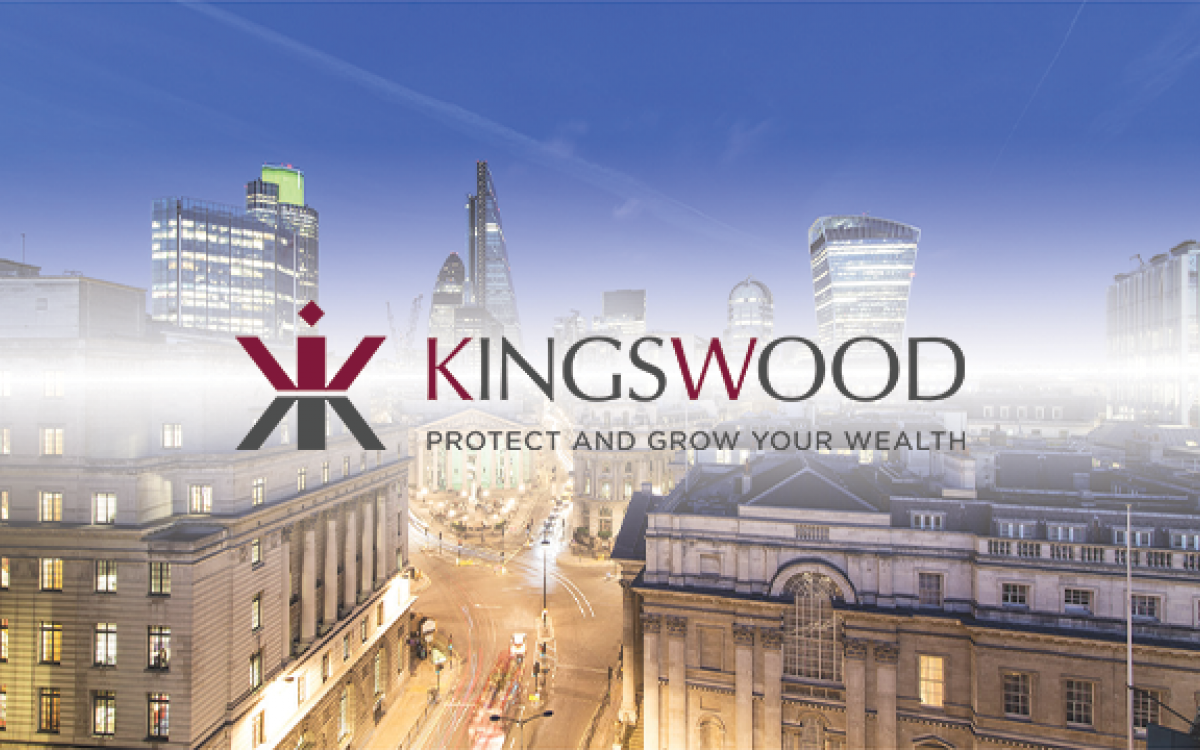 Kingswood Holdings acquires Regency Investment Services
Kingswood Holdings Limited, the integrated wealth and investment management group has agreed to acquire Regency Investment Services Limited for a total consideration of £3.45m.
The transaction remains subject to regulatory approval.
The acquisition of Regency increases Kingswood's client facing advisory team to 67 people and assets under advice/management to £5.0bn from over 16,000 active clients.
Regency is a high quality IFA business based in Egham, Surrey, providing independent financial advice to individuals and corporates primarily in the Greater London area. The business is run by Dominique Vinecombe and currently employs 12 people, including 6 IFAs advising/managing £320m of assets under advice/management on behalf of approx. 1,000 clients. Dominique will continue to lead Regency post acquisition to grow and expand the business under Kingswood's ownership.
The acquisition represents Kingswood's sixth acquisition in its wealth management consolidation strategy and the fourth to be funded by Pollen Street Capital ("PSC"). PSC initially invested in Kingswood in September 2019 funding the acquisition of UK wealth manager, WFI Financial. Since then, Kingswood has continued to develop both organically and through acquisition.
Kingswood continues to have a strong, growing, and high-quality pipeline of acquisition opportunities across both the UK and US with businesses attracted by Kingswood's dynamic approach rather than a 'one size fits all' structure adopted by other consolidators.
In coordination with the agreement to acquire Regency, Kingswood also released its interim financial results for the six months ended 30 June 2020. Financial and strategic highlights include the following:
Financial
Revenue of £8.25m, a 96% increase on prior year reflecting the impact of recent acquisitions.
Operating EBITDA of £0.14m, an increase of £0.48m versus the prior year equivalent period, reflecting solid underlying business dynamics and recent acquisitions, despite investment in central functions and the impact of Covid-19.
Interim financial information does not include the acquisition of Sterling Trust, which completed in late June 2020, nor the acquisitions of Manhattan Harbour and Regency Investment Services, which remain subject to regulatory approval.
Strategic
Completion of the acquisition of Sterling Trust in late June, a high quality IFA business with six offices across the North East of England, 22 financial advisors and £1.2bn of assets under advice/management. 
Jeff Grantham, Sterling Trust's founder, assumes the role of Head of Wealth Planning for the Kingswood Group.
Completion of the acquisition of Chalice in May, an IBD and RIA, based in San Diego, which provides full service securities brokerage, advisory and investment banking services to a broad client base through 96 authorised representatives managing assets of $1.1bn (£0.9bn).
Acquisition, subject to regulatory approval, of a majority shareholding in Manhattan Harbor Capital LLC in August, through a merger with Kingswood's existing US business, Chalice. The combined business will be renamed Kingswood US and provides the infrastructure, management team and regulatory framework to expand and grow Kingswood's US strategy.
Launch of Kingswood Defensive Alpha (KDA), Kingswood's first in-house alternative investment strategy demonstrating its ability to offer clients access to previously exclusive alternative investment opportunities
Filing of a regulatory application to launch a new ESG Enhanced Cash Fund, which will target 'green' rated investments.
A link to the RNS announcing the acquisition of Regency can be found here