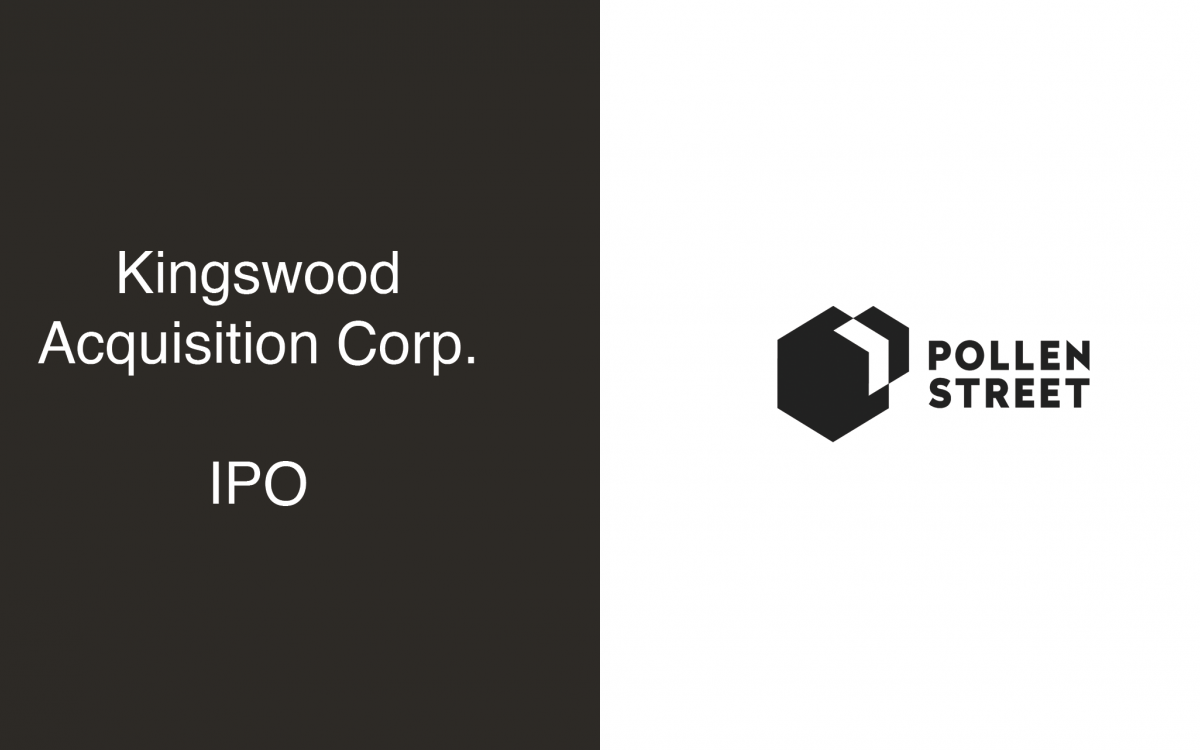 Kingswood Acquisition Corp. Prices $100 Million Initial Public Offering
Pollen Street is proud to announce the pricing of the initial public offering (IPO) of Kingswood Acquisition Corp., a newly organised special purpose acquisition company (SPAC).
Pollen Street are the joint sponsor of Kingswood Acquisition Corp., which has been formed for the purpose of acquiring a target business in the financial services industry with a focus on delivering differentiated financial services in the wealth management, financial advisory and investment management sectors to the mass affluent and private client investor community.
Kingswood Acquisition Corp. is led by Gary Wilder, Group CEO of Kingswood (AIM: KWG) and Executive Chairman of Kingswood US, who will serve as Executive Chairman and Director, and Michael Nessim, President of Kingswood US and CEO of Benchmark Investments, who will serve as CEO and Director. Kingswood Acquisition Corp.'s Board of Directors includes Howard Garland, Partner at Pollen Street Capital, Larry Roth, managing partner of RLR Strategic Partners LLC, a consulting firm to senior management teams, boards of directors and advisory boards of wealth management firms and former CEO of Cetera Financial Group.
The units will trade on the New York Stock Exchange under the ticker symbol "KWAC.U" beginning on 20 November 2020. Kingswood Acquisition Corp. expects the IPO to close on November 24, 2020, subject to customary closing conditions. Once the securities comprising the units begin separate trading, the Class A common stock and the warrants are expected to be traded on the NYSE under the symbols "KWAC" and "KWAC WS," respectively.
Please see the full press release here