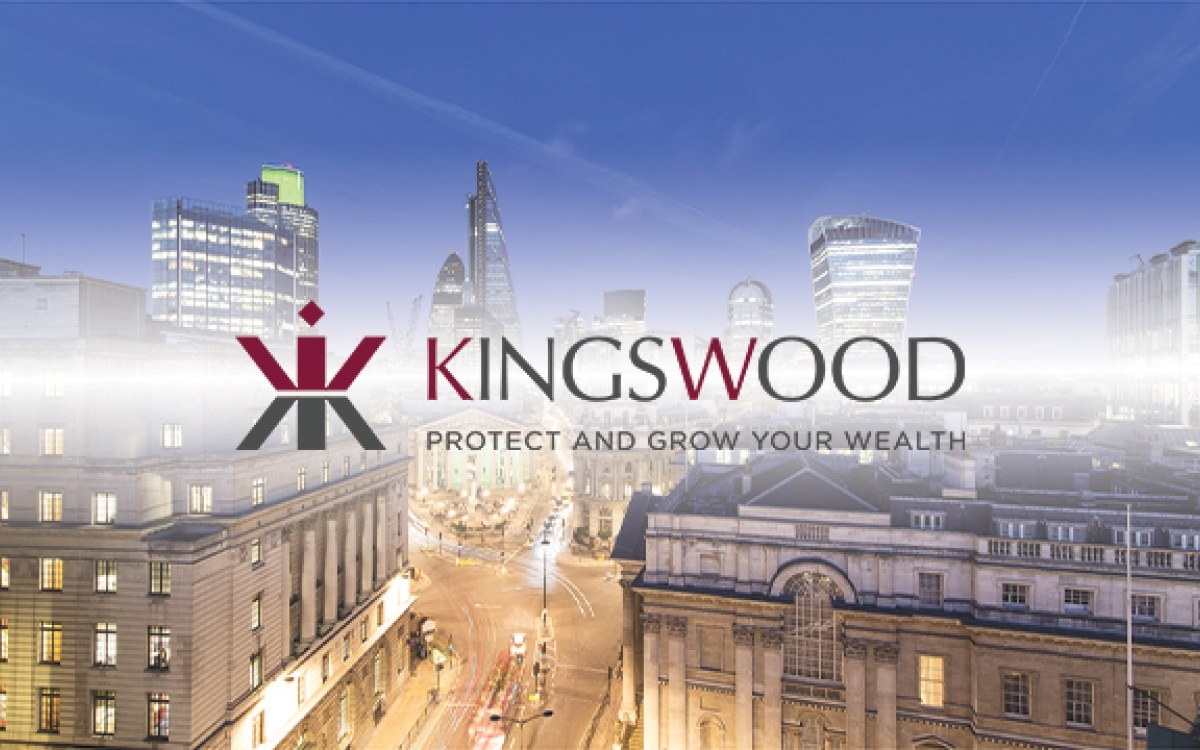 Kingswood completes the acquisition of Manhattan Harbour Capital
Manhattan Harbour has now been rebranded Kingswood US and provides the Group with a strong, robust and well-capitalised foundation to accelerate its US organic growth strategy.
Kingswood Holdings Limited (AIM: KWG) announces the completion of the formal contribution of its US investments Chalice Capital Partners and Chalice Wealth Advisors (together "Chalice") into Manhattan Harbor Capital ("MHC") at a value of $4 million (£3.1 million) for additional equity, which combined with an additional cash equity investment of $1.1 million (£0.9 million) immediately increases Kingswood's interest in MHC to a majority and controlling 50.1% position.
The Company intends to contribute further additional growth equity before 31 December 2022 to build US distribution channels through active adviser recruitment. If all capital is approved and fully deployed, the Kingswood Group is projected to own approximately 68% of the integrated Kingswood US financial services platform.
The Company has extended to Kingswood US an unsecured convertible revolving promissory note at an interest rate of 15% which provides funding of up to $1 million (£0.8 million) until 31 December 2022, which may be repaid or converted to equity at Kingswood's option.
Kingswood US now comprises strong Independent Broker Dealer ("IBD") and Registered Investment Adviser ("RIA") businesses across the US with key hubs in Atlanta, New York and San Diego. In addition it incorporates Kingwood Capital Markets, a national Investment Banking platform now supported by significant regulatory capital to leverage our expanding distribution channels and drive growth across equity and debt advisory, capital raising and M&A. 
Mike Nessim continues as the Managing Partner of the enlarged Kingswood US business and leads a team of 184 Authorised Representatives managing $1,794 million of client investments from key offices in New York, Atlanta and San Diego.
On a pro-forma, unaudited basis, in the twelve months to 31 October 2020 a combined MHC and Chalice delivered revenue of $29.6 million (£22.7 million) and EBITDA of $2.6 million (£2 million) on a fully consolidated basis.
To finance the additional equity contribution and related acquisition expenses, the Company has issued a total of 928,400 new convertible preference shares (the "New Convertible Preference Shares"), under the terms of its convertible preference share subscription agreement with HSQ INVESTMENT LIMITED, a wholly owned indirect subsidiary of funds managed and/or advised by Pollen Street Capital Limited ("Pollen Street").
The New Convertible Preference Shares represent the ninth tranche of irredeemable convertible preference shares issued pursuant to the subscription agreement and as such the total number of irredeemable Convertible Preference Shares held by Pollen Street has increased to 24,828,443 shares at an issue price of £1 each.

Gary Wilder, Group CEO at Kingswood commented: "We are thrilled to have now achieved a majority interest in the re-named Kingswood US. I have no doubt the capital we deploy will drive exceptional growth across the Kingswood US platform. 
This investment is a major statement of intent regarding our US expansion plans and puts us in a strong position to deliver our US strategy. Mike and his team are highly talented, best in class operators in the IBD, RIA space and combined with Derek Bruton, who joined our US business with the Chalice acquisition, we now have exceptionally talented and experienced industry leaders to deliver a successful US strategy".

Mike Nessim, Managing Partner of Kingswood US added: "This partnership with Kingswood has enormous potential, and we now have the backing to deliver the next phase of our ambitious business plan. The capital, team, infrastructure and technology is now in place to execute our ambitious US organic growth strategy.  I am excited to drive this next stage of our growth journey."
 
The full announcement can be found here