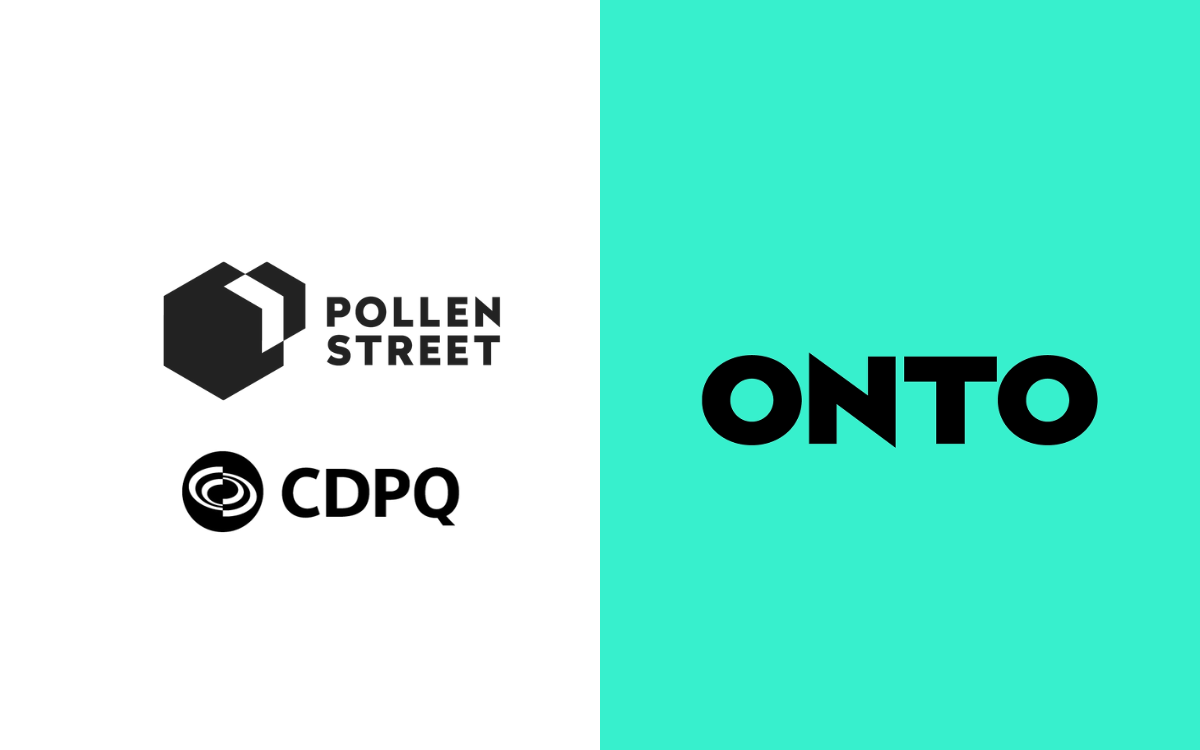 Onto raises £100M credit facility from CDPQ and Pollen Street to accelerate the shift to electric mobility
This new facility builds on Pollen Street's existing relationship with Onto which began in July 2021
Electric car subscription service Onto raises a new credit funding line of £100 million (approximately CAD 153 million) from global investment group CDPQ and independent asset manager Pollen Street, boosting its mission to accelerate electric car adoption and provide a flexible alternative to the traditional car ownership model.
The £100 million asset-backed facility will enable Onto to continue expanding its UK fleet with the latest electric car models. This new facility builds on the existing relationship between Onto and Pollen Street; Pollen Street has been a finance partner to Onto since July 2021. The facility also represents a new partnership between Pollen Street and CDPQ.
Onto's monthly subscription model is all-inclusive of insurance, breakdown cover and free public charging. It empowers subscribers with flexibility - no deposit, no long-term commitment and the option to swap cars or stop the subscription every month.
Rob Jolly, Onto CEO & Co-Founder, said:
"We're grateful for the support of Pollen Street and CDPQ - it will turbocharge our UK growth plans and consolidate our position as the leading electric car subscription service. This is a pivotal moment for the adoption of electric cars and at Onto we want to make them more accessible and affordable to people who want to make environmentally-conscious choices. The opportunity to provide an alternative to car ownership has also never been more desirable - our subscribers benefit from the convenience, flexibility and choice that come with a monthly subscription model."
Marc Cormier, Executive Vice-President and Head of Fixed Income at CDPQ, said:
"Onto provides an attractive and comprehensive subscription alternative to access EVs in an industry gaining momentum for environmentally-friendly modes of transportation. Building on the experience of investing in other asset-backed platforms by our Capital Solutions team—which provides flexible and innovative capital solutions to meet the evolving needs of companies—this financing will support Onto's growing EV fleet. Working alongside partners like Pollen Street, we look forward to helping European businesses position themselves for growth while advancing our objective of contributing to the decarbonization of the real economy."
Matthew Potter, Partner at Pollen Street Capital, said:
"Building on our relationship with Onto, we are excited to once again work with a business that has a strong mission to enable access to electric vehicles and encourage the switch to greener mobility. This funding will play an important role in supporting Onto's growth and aligns strongly with Pollen Street's commitment to investments that drive a positive impact. We are also thrilled to partner with CDPQ on this facility, providing Onto with the joint funding to drive its 2023 goals, together. CDPQ is a fantastic partner and we look forward to working with the team."
Onto was founded in 2018 and has grown to become the largest electric car subscription service in Europe, with over 7,000 cars in the UK. Since Pollen Street's first facility in 2021, Onto has doubled the size of its electric car fleet, which now includes 25 different car models. Onto has raised £340 million in total in equity and debt, most recently completing its £45 million Series C raise. In 2022, the business was recognized by Deloitte as the fourth fastest growing UK tech business in its Fast 50 list.
In 2022, Onto subscribers saved 4.8 million litres of petrol, which saved 9,695 tonnes of CO2 from being released into the atmosphere - the equivalent impact of 164,000 trees over 10 years. The growth of the business has also seen Onto subscribers travel over 45 million miles in 2022, more than double the previous year.