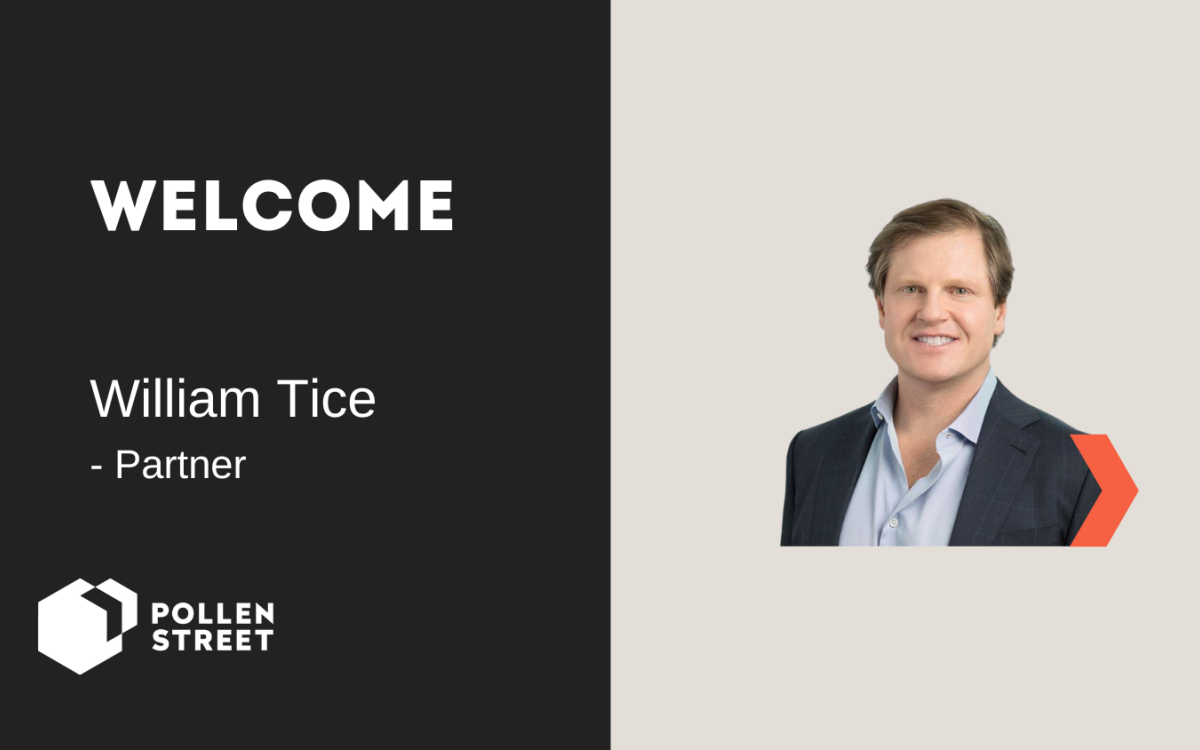 Pollen Street Capital appoints William Tice as Partner leading US Business Development
Tice joins Pollen Street in the US to expand the firm's presence in North America
Pollen Street Capital, a fast growing and purpose led alternative asset manager, today announces the appointment of William Tice as Partner. Tice joins Pollen Street in the US to lead Business Development and expand the firm's presence in North America. Tice will be based in Austin, Texas.
Tice brings over 30 years' experience in financial services with extensive experience in credit, specialty finance, and private equity. Prior to joining Pollen Street, Tice was President of Vida Capital, where he led business development and investments in specialty finance and special situation opportunities. Before that he held senior business development and investor relations roles at Siguler Guff, Q Investments and The Park Hill Group, a division of The Blackstone Group.
Established in 2013, Pollen Street has built deep capability across financial and business services, aligned with the megatrends shaping the future of the industry. The firm has built a multi asset and multi strategy platform encompassing private equity, senior asset backed credit and real estate. Pollen Street has a growing presence in the US having appointed Dan Khouri in December 2020 focusing on the firm's credit strategy and has since announced facilities with best-in-class businesses such as Doorvest and Jeeves.
Lindsey McMurray, Managing Partner at Pollen Street commented: "We are excited to welcome Bill to the team. This appointment represents an integral step forward in progressing our US strategy and expanding our presence in North America."
William Tice, Partner at Pollen Street said: "Pollen Street has a strong platform based on deep sector expertise and has been active in North America successfully for 5 years now. I'm excited to join the firm to help in driving and accelerating our growth and presence in the market. As a firm Pollen Street lives its values and has been a strong leader on ESG and on advancing DE&I initiatives across its investments – I am thrilled to be part of the team."