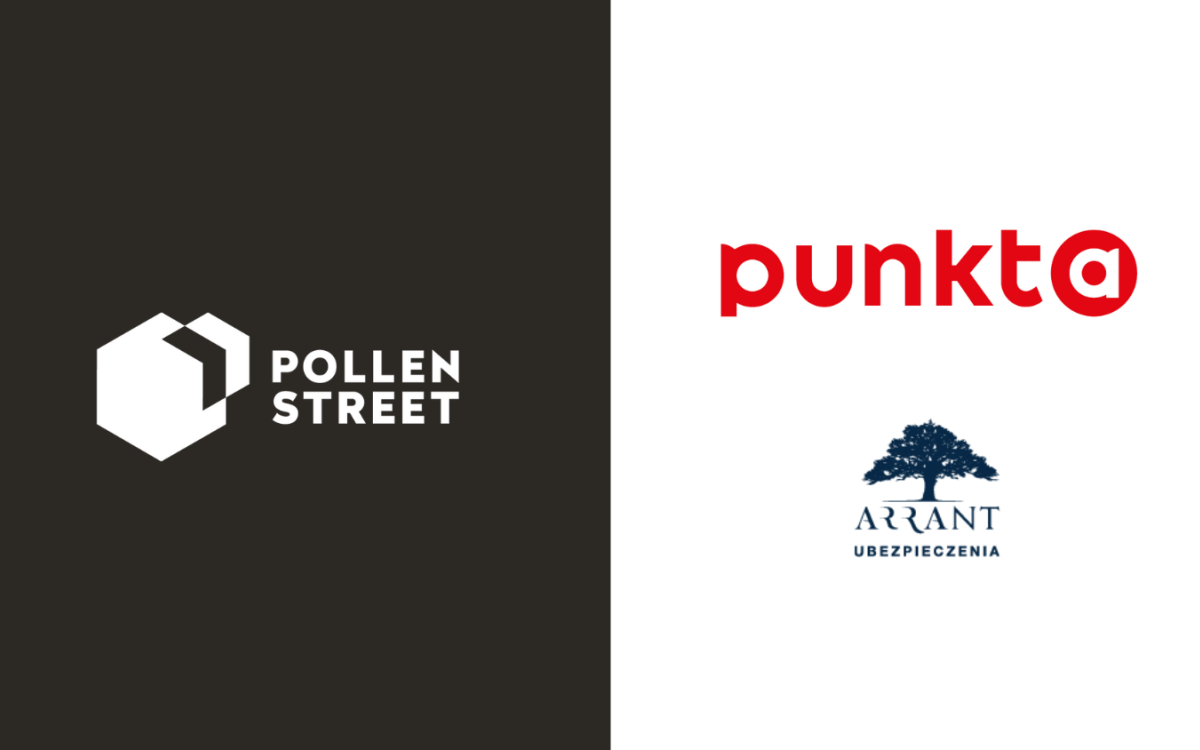 Punkta announces combination with leading independent Polish insurance agency Arrant
The combined group is expected to distribute PLN1bn of gross written premium in 2022
Punkta, the leading Polish insurance services platform backed Pollen Street Capital (Pollen Street), has entered into contracts to partner with Arrant, one of the largest independent insurance agencies in Poland. This transaction will create a combined group expected to distribute PLN1bn of gross written premium in 2022.
Arrant was founded in 2014 in Warsaw by CEO Artur Pakula, and now operates a network of c.2,000 agents across Poland, primarily in the Warsaw region.  Arrant has grown consistently in recent years driven by a strong focus on service, and today its scale and reputation make it a significant player in Retail motor insurance distribution.
Punkta is a leading insurance platform offering a range of distribution and administration services to both Corporate and Retail clients. Puntka's Retail business offers a unique omni-channel approach to consumers, who can compare and buy insurance products online via punkta.pl, via a call centre, or physically via Punkta's agent network.
The transaction will see Artur Pakula remaining as a leader in the business and becoming a signficant shareholder in Punkta. The partnership will also enable the enlarged group to better leverage Punkta's investment in technology and product development, and continues Punkta's recent sequence of acquisitions which includes the purchases of April Polska, Coris, mFind, and Profi Insurance.
"We are consistently expanding the group of partners who understand and support the strategy of building a strong market position based on advanced, unique technology and a multi-channel approach" emphasised the CEO of Punkta Retail, Michał Daniluk. "The strategic cooperation with Arrant is highly synergetic, with the use of Punkta solutions introducing a new level of quality for both agents and customers purchasing insurance policies across both networks."
"I am very pleased that after many years of building the Arrant business with our team, we have achieved a level where our platform is recognised by European investors.  We look forward to working with Punkta to benefit from its technological and marketing capabilities, and in return sharing our leading distribution experience and market relationship.  We believe the clear synergies between our brands will translate into an increase in the sales potential of Arrant's partners, and will accelerated and strengthen their market development" remarked Artur Pakuła.
Lindsey McMurray, Managing Partner of Pollen Street Capital, commented: "We are glad that Arrant is joining the Punkta family. Funds advised by Pollen Street Capital invest in ambitious companies who embrace the use of technology to deliver better customer propositions and enable greater ability to scale. We are delighted to support the new partnership between Arrant and Punkta, and believe it is a great opportunity to utilise the significant technology investment made by Punkta on a larger scale by working with a significant player in the market in Arrant. We look forward to seeing the combined businesses deliver successfully on their ambitious goals."