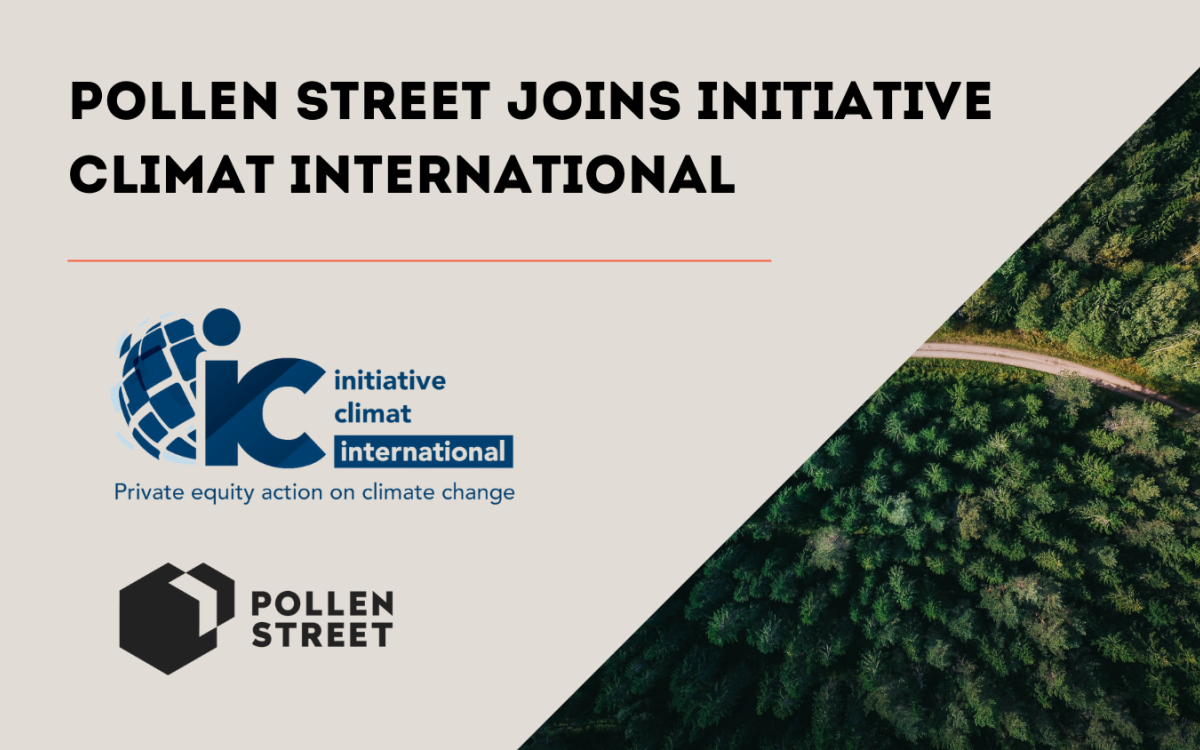 Pollen Street Capital joins Initiative Climat International
The iCI brings together a global community of investors to drive private equity action on climate change
Pollen Street Capital is pleased to share that the firm is now a member of Initiative Climat International (iCI), joining a global community of investors seeking to better understand and mitigate the risks of climate change.
Pollen Street is committed to reducing the operational carbon footprint of the firm and its portfolio, and is actively working to integrate environmental principles into every aspect of the business.
The iCI is a global community of private markets investors who seek to display leadership in improving the industry's understanding and management of the risks and opportunities associated with climate change. The iCI is a collective commitment to reduce carbon emissions of private equity-backed companies and secure sustainable investment performance by recognizing and incorporating the materiality of climate risk.
For iCI signatories, this means a commitment to effectively analyse, manage and mitigate climate-related financial risk and emissions in their portfolios, in line with the recommendations of the FSB's Taskforce for Climate-related Financial Disclosure (TCFD).