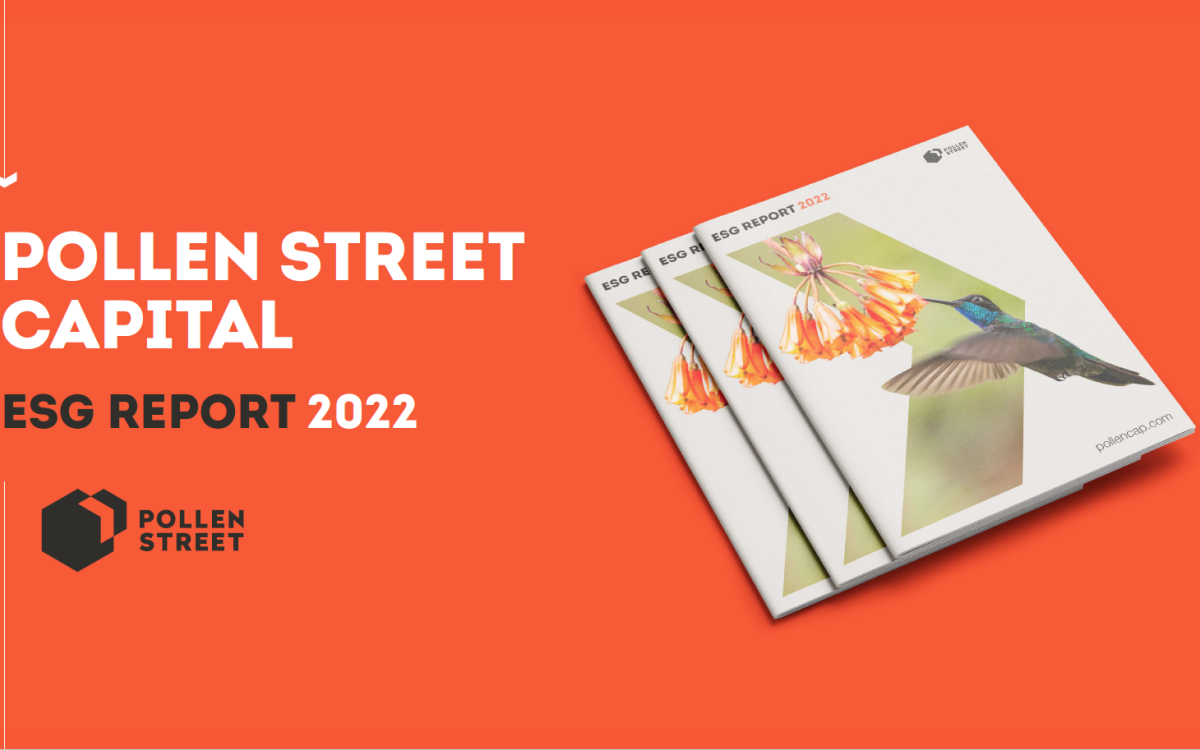 Pollen Street publishes Annual ESG report
Sharing the results of the firm's proprietary scoring mechanism for 2022 as well as progress against ESG targets
Pollen Street is delighted to share its Annual ESG report. The report sets out the results of Pollen Street's proprietary scoring mechanism for 2022 as well as sharing highlights of the firm's progress against ESG targets and impact agenda over the last year.
Among the focus areas covered in the report, key highlights from the past year include:
Measuring what matters: 2022 was Pollen Street's second year of gathering data in our proprietary data model. This allows the firm to both rank and score investments across its Credit and Private Equity portfolios as well as tracking progress against the previous year. In the last 12 months the scoring has also been used to develop an ESG ratchet with borrowers in Credit.
Maintain carbon neutral and working towards Net Zero: Pollen Street is pleased to confirm that it has maintained a carbon neutral status for 2022. This goal was set in the firm's ESG Report for 2020 and achieved by the beginning of 2022. As part of Pollen Street's collaboration with the Initiative Climat International, it is supporting the drive to create a common understanding of what net zero really means using a decarbonisation roadmap to show the portfolio's progress against targets.
Advancing DE&I as an industry role model: Pollen Street published the results of its third annual internal DE&I survey in this year's report. The findings continue to demonstrate improvement. In 2022 the survey revealed an increase of state educated team members from 64% to 66%. In contrast, for Private Equity as an industry, 70% of employees are private school educated (source Sutton Trust). The percentage of team members from ethnic minorities also increased from 17% to 23%.
Bringing it to life: In this year's report Pollen Street builds out key themes; putting a spotlight on Caring as a core value, building better places to work and building better and more sustainable businesses.
Lindsey McMurray commented: "We have a responsibility as stewards of capital to make sure that we work towards sustainable growth and ultimately positive outcomes for wider society. Over the last 12 months we have worked hard to fulfil that responsibility, focusing on data collection and transparency, empowering our portfolio companies and driving diversity, equity and inclusion as a firm and in our wider industry. I'm proud to share and celebrate that progress in this report."
Find out more: https://www.pollencap.com/responsible-investing/