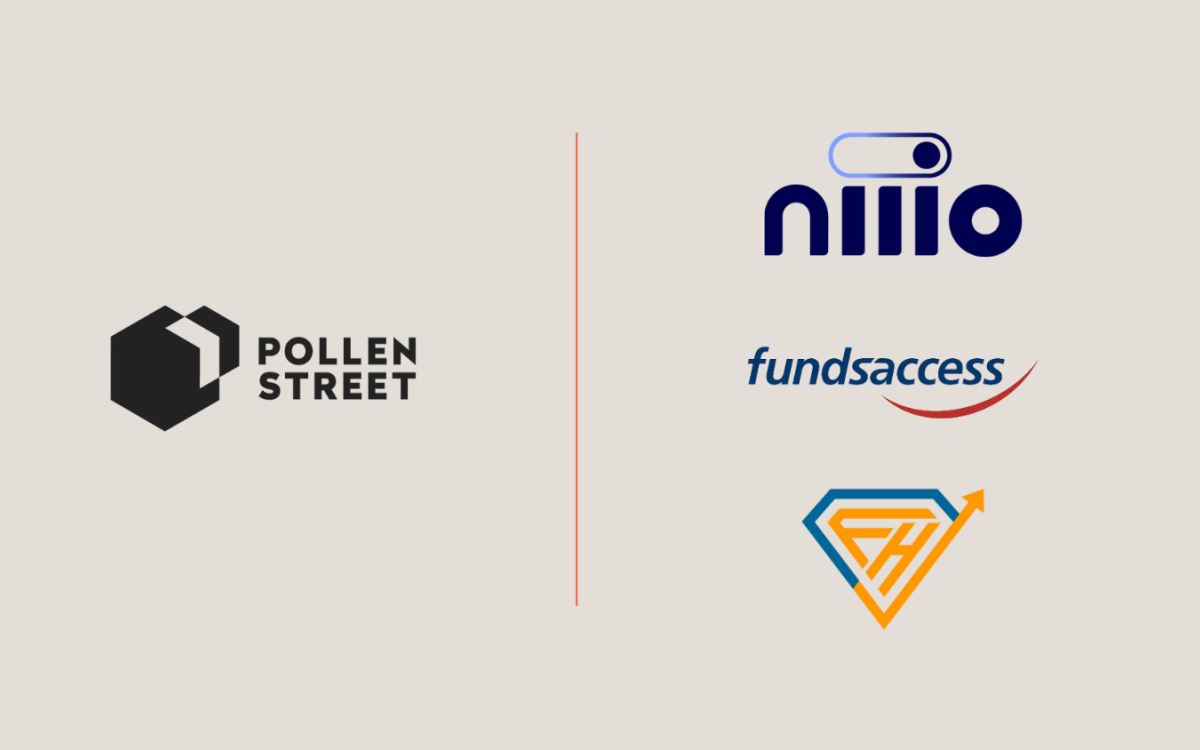 Pollen Street to support the creation of a new consolidator in the wealth & asset management software market in DACH
The transaction that will create a new consolidator in the European wealth and asset management software market
We are pleased to announce that Pollen Street has today agreed to support a transaction that will create a new consolidator in the European wealth and asset management software market. This deal will see funds advised by Pollen Street initially provide capital to support the combination of four groups; niiio Finance Group AG ("NFG"), fundsaccess AG ("fundsaccess", MiFID-Recorder GmbH ("MR") and FundHero SA ("FundHero"). Pollen Street will also commit significant additional capital to support further acquisitions in the future, as the group seeks to consolidate a fragmented market of software vendors in the DACH region and across Europe.
The combined group will offer a comprehensive suite of solutions to its client base which primarily consists of banks, independent wealth managers and financial advisors, institutional asset managers, and insurers. These modular offerings enable the digitization of a range of activities along the entire customer lifecycle including customer onboarding, robo-advisory, portfolio management solutions, customer and advisor portals, and trading and order management tools.
The group already has a track record of growth through acquisitions, which it aims to continue with Pollen Street's support. The European market for wealth and asset management software is fragmented, and the plan for the group is to expand and improve its service offering and client base in the DACH region and over time expand across Europe, whilst continuing its strong track record of organic growth and margin expansion on the back of its scalable wealthtech platform.
As part of the transaction, a significant majority of investors in NFG, including the senior management team, have agreed to contribute their shares to the group holding company, Neptune TopCo GmbH. NFG is currently listed on the Düsseldorf (Primärmarkt) and Frankfurter Stock Exchanges, and the intention is to pursue a de-listing of NFG in due course. Key shareholders of fundsaccess, MR and FundHero will also continue to hold stakes in the group and contribute to its ongoing development.
This investment reflects Pollen Street's continued focus on the Wealth and Asset Management sector, on supporting workflow automation software vendors which serve the financial services industry, and on Germany as a key European financial services market. Other recent deals reflecting this focus include Kingswood Wealth, PAIR Finance, Aryza, and Proactis.
Closing is expected before the end of 2023, subject to obtaining the requisite regulatory clearances. Shareholders of NFG can find further information on the company's website (https://niiio.finance/investor-relations) and in the company's ad-hoc public announcement on this topic.
Commenting on the announcement, Johann Horch,  CEO of niiio Finance Group, said: "We are delighted to announce this strategic partnership, which will enable us to accelerate our progress towards our vision of creating a European market leader in the Wealthtech space, and also to welcome Pollen Street, fundsaccess, MiFID Recorder and FundHero to the group. We are excited to bring an investor like Pollen Street into the group, and hope to benefit from their deep experience in backing high-growth European financial services companies as we continue to expand our group".
David Dawson, Partner at Pollen Street, said: "We are pleased to announce this transaction, which will create a new leader in the wealth and asset management software space in Europe with an enviable client base, high-quality product solutions, and a track record of growth both organically and via acquisitions.  We see a great opportunity in this growing space to continue to build the group's footprint and service propositions, and look forward to supporting Johann and the team in delivering on the group's potential."