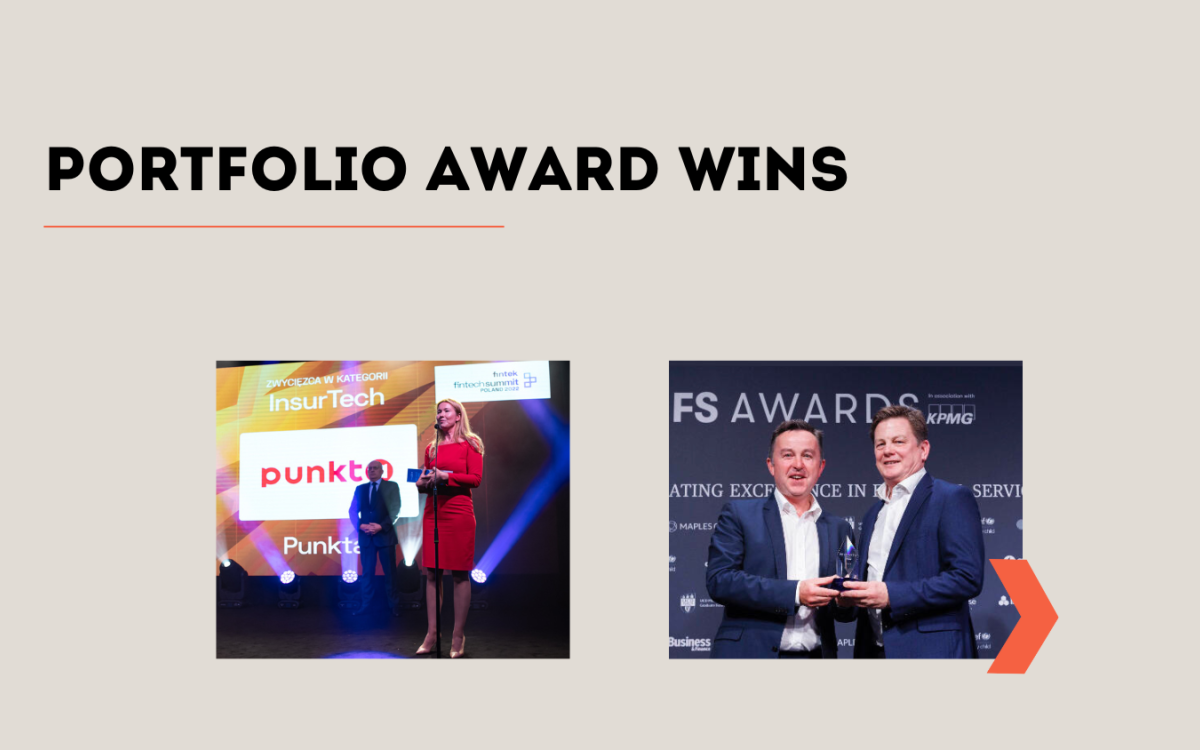 Pollen Street portfolio companies recognised for innovation and excellence in industry awards
Punkta, Capitalflow and Freedom Finance recognised in industry awards
Pollen Street are thrilled to share three recent industry awards wins for portfolio companies; Punkta, a leading end-to-end platform for insurance services, Freedom Finance, a leading digital lending marketplace, and Capitalflow, one of Ireland's fastest growing specialist lenders.
Punkta was recognised at the Fintech Summit Poland 2022 Awards in the InsurTech category for their omnichannel solutions for the insurance industry. The awards were judged by the Fintech Summit Poland Program Council, made up of over 30 experts and market practitioners.
Capitalflow was awarded Financial Services Specialist Lender 2022 at the KPMG Ireland FS Awards. The Specialist Lender Award recognises the creative use of finance to businesses in a specific sector, or in a specialist or niche way, with the winner of the award recognised as having a clear and demonstrable business impact over the past 12 months.
Freedom Finance won Fintech and Platform of the Year at the National Credit Awards 2022. The awards recognise outstanding achievement in the UK credit space.
Congratulations to all the teams for their hard work towards this well deserved recognition.